What is the GRE?
The GRE® revised General Test is an exam required for admission to many graduate school programs around the world. Most graduate school applicants take a computer-based version of the GRE but a paper-based version is administered in countries where computer-based testing is not available.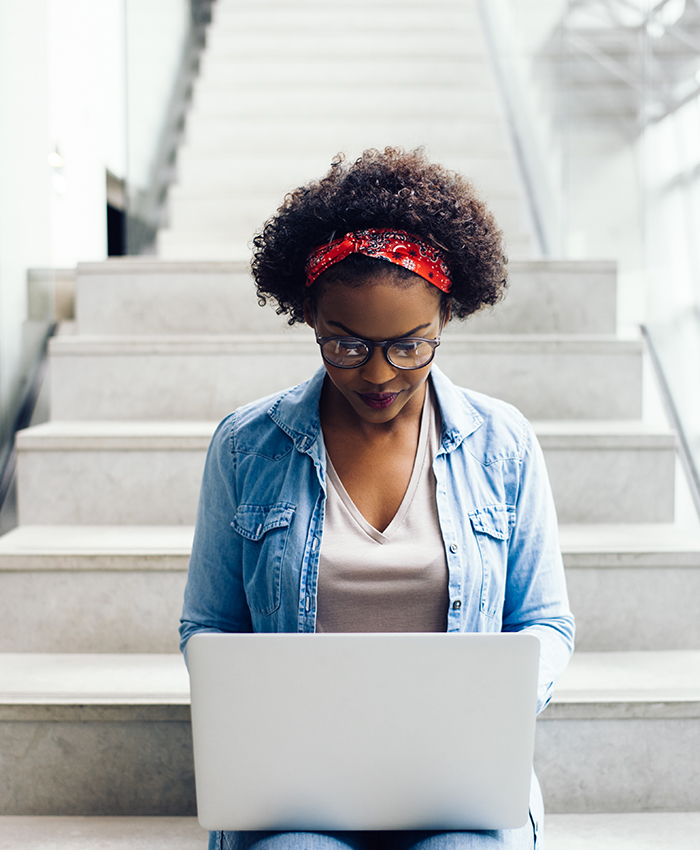 The computer-based test consists of six scored sections:
Analytical Writing (2 essays)

Verbal Reasoning (2 sections)

Quantitative Reasoning (math) (2 sections)
The essays always appear first, but the other sections may appear in any order.  Test-takers may also see a third verbal reasoning or quantitative reasoning section at any point during the test. This experimental section is used by ETS, the test creators, to try out possible future GRE questions or to ensure validity of test results.
Test-takers will not be able to identify which is the experimental section, so it is important to work on all sections with equal attention. In place of this experimental section, some test-takers may see a research section. This section always appears at the end of the test and is clearly identified as a research section. Like the experimental section, the research section does not count towards your score.
The paper-based test consists of the same number of sections, but each section has more questions and test-takers are given more time. The paper-based test does not have an experimental or research section.
What's a good GRE score?
GRE score range from 130 to 170 per section. Combined GRE scores range from 260-340.  There is an Analytical Writing score reported on a 0–6 score scale, in half-point increments.  Your essay responses on the Analytical Writing section will be reviewed by ETS software and by experienced essay raters.
Another important fact to keep in mind when considering "good" GRE scores: 
The average GRE score is approximately 304, or 151 in Verbal and around 153 in Quant.
At Susan Moldow Educational Consulting you'll identify key weaknesses in your abilities and determine exactly what needs to be done in order for you to succeed in the GRE exam. Susan has 20 years of experience helping the following GRE cases:
Working professionals who haven't studied math since high school and need a great deal of review

Students who need to improve their score to be competitive for grad school, top-ranked masters programs, and PhD. programs.

Professionals who need to hit an above-average GRE test score for nursing, physical therapy, or teaching programs

Students in the South Florida area or anywhere in the world can work in-person or

 

via FaceTime or Skype with Susan.
Susan's first step is to establish an idea of a student's current score level, strengths, and weaknesses. To that end, students who haven't taken the GRE test take portions of a GRE exam as a diagnostic tool.
Sessions are usually scheduled once or twice weekly, and generally last one to two hours each session. At each session students will:
Examine homework from their last session, analyzing in detail any mistakes they made or concepts they don't understand.

Learn new concepts and apply them to problems and questions.

Design a customized homework assignment due at the next session.
We recommend devoting at least two to four months to GRE preparation, but a shorter or longer time line may be needed.
GRE tutoring sessions are designed to help test-takers feel more comfortable with the GRE experience and to increase their scores and self-confidence.  Interactive sessions focus on test familiarity, content, and test-taking strategies. Susan teaches at a comfortable yet dynamic pace with lots of opportunity for questions and answers.
Susan has expertise with two groups:
Working professionals who have been out of school — and particularly away from math.
The math section is a challenge for most students studying for the GRE. Even if a student is pursuing a professional career or program where math is not relevant, they still are required to take the GRE and its math programs.  Many students haven't taken math since high school (when was the last time you divided fractions or factored a polynomial?) We can create a personalized plan that reviews and explains math concepts that each student may have been forgotten or never mastered.
Students who have taken the exam and need another chance at it to improve their score.  We can help you create a test preparation plan that will work with your busy schedule.  Weakest areas will be a focus through repetition and practice, strategy and timing to maximize score improvement the next time around.
Interested in GRE Test Prep?